Hi folks! There might be some of you that might be interested in having a pool and snooker table to play on instead
of playing on separate tables. If this applies to you, then I might just have what you are looking for. Introducing the Pool Central 32283691 8 x 4.25 ft. Deluxe Billiard Pool & Snooker Game Table – Brown & Blue. This product can be found on Sportsandrecreation.com. It retails for $815.52.
I was trying to find the most affordable snooker table out there, and this is the closest thing that can be available all over the world. I have gone over another snooker post in the past. However, that was only available in the United Kingdom and had a steep price as well. Also, this table is  not the actual size. So, I'll keep on fishing on trying to find the best genuine snooker table that can be available worldwide. This product will have to do, and I hope you'll be interested in it.
Product dimensions and specifications
Here is what you can expect about this pool/snooker table:
Color: Brown & Blue
Material: Polybutylene/Medium density fiberboard MDF/PVC/metal/plastic
Playing Surface Dimension: 32″W x 64″D
Size: 8 x 4.25 ft.
Dimension: 96″ H x 31″ W x 54″ L
Weight: 170 lbs
Where to buy: Sportsandrecreation.com
Price: $815.52
Item# GDNC17183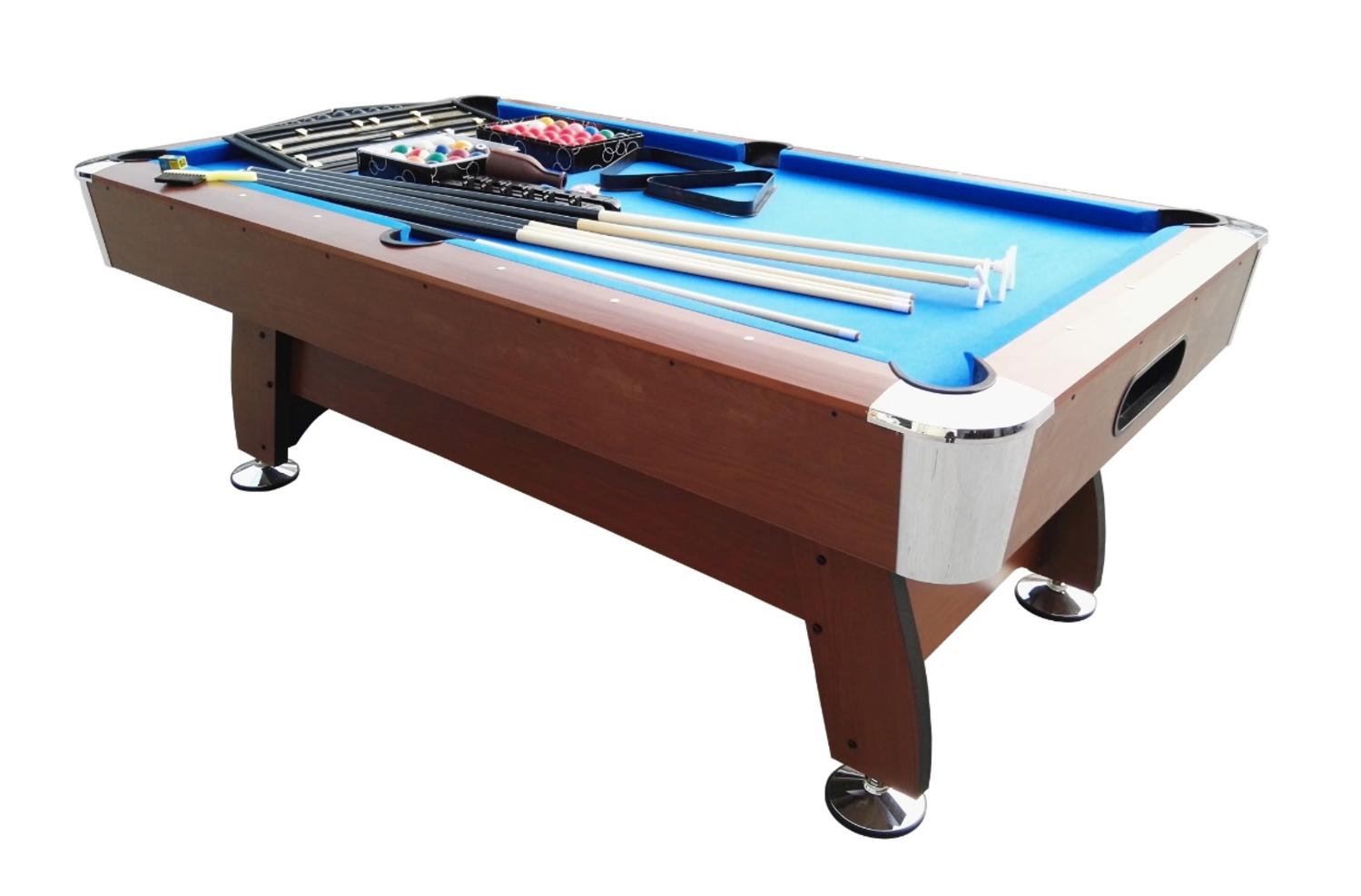 Features
Add this pool table to your home game room for hours of family fun
Blue playing surface adds a cool vibe to the design of a classic billiards table
Can be used as a snooker table
Comes with a shaker bottle and drawing peas for kelly pool
Rail corners made of zinc alloy with chromium
4.25″ wide rails
Table legs have metal levelers
Accessories include 6 cue sticks, 2 billiard ball sets, 1 rail brush, 2 triangle racks, 2 chalks, a 2-piece cue stick holder, scoreboard and other accessories
Thoughts?
I hope that you enjoyed this pool/snooker combo promotion. If you have, please share this on social media and add any thoughts that you may have in the comments section below. I look forward to hearing what you all have to say. Thanks so much for stopping by.